Dr. Gobezie and his Daily Dose Coffee Shop were featured on Spectrum News. All proceeds from Daily Dose go to support homeless families at The City Mission in Cleveland.
---
WJW FOX8 News
Check out our new home at the Lake Health Beachwood Medical Center. In this video, Dr. Gobezie gives us a tour along with David Moss of Fox 8 News New Day Cleveland.
---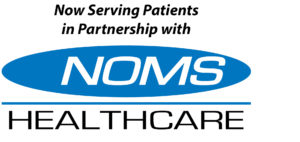 The Cleveland Shoulder Institute led by world-renowned orthopaedic surgeon, Reuben Gobezie, MD, joined the large and rapidly growing independent physician collective, NOMS Healthcare August 12, 2019.
---

Dr. Gobezie was humbled to be named a Community All Star by WKYC Channel 3 – Cleveland.
Thank you Austin Love for visiting us and letting the community know more about the Daily Dose Coffee Shop and its mission to help the homeless.
Read More >>
---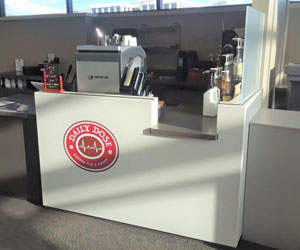 Beachwood surgeon opens coffee shop to benefit homeless
Dr. Reuben Gobezie is known as one of the nation's and world's top orthopedic surgeons. But these days, in addition to his medical practice, there is another type of operation he has going — the operation of a coffee shop.
---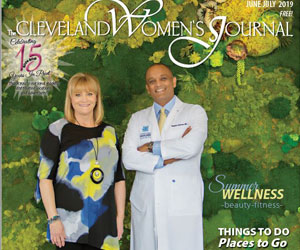 Knee Pain Keeping You Up at Night?
How Using Her Own Stem Cells Held the Key to Healing After 30 Years of Painful Knees
"I'm not thinking about my knees everyday. I don't have to. I'm feeling so much better and my day to day life has improved immensely." After 30 years of enduring pain in her knees, Laura Milano describes how an adult stem cell treatment from Dr. Gobezie at Regen Orthopedics helped her. Read more in the The Cleveland Women's Journal.
---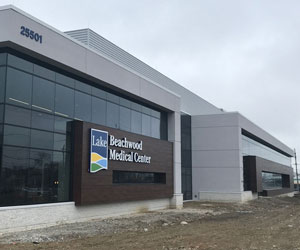 Lake Health's Beachwood Medical Center opens April 9
Lake Health's new acute care hospital will begin seeing its first patients April 9 as part of a soft opening.
Lake Health Beachwood Medical Center, a 25-bed facility at Chagrin Boulevard and Richmond Road, is expected to be fully operational in June.
---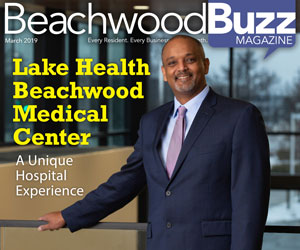 Lake Health Beachwood Medical Center – A Unique Hospital Experience
parcel of land sat vacant on the corner of Richmond Road and Chagrin Blvd., the busiest intersection in the city of Beachwood, for 50 years. The land, co-owned by Goldberg Companies and Forest City, was in high demand. Projects, including retail, restaurants and a hotel, were proposed and tabled because of zoning, unforeseen traffic issues and residential input – until now.
---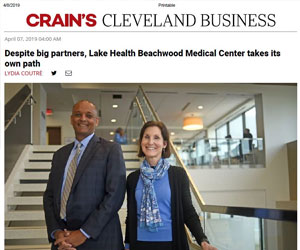 Lake Health Beachwood Medical Center takes its own path
Crain's Cleveland interviews Dr. Gobezie on the new Beachwood Medical Center. 
"Gobezie, a local physician and surgeon who's started various practices and has operated in many of the region's health systems, is confident this new hospital will be different for patients and for physicians."
---
When is it better to recover from surgery at home?
Dr. Reuben Gobezie discusses the reason more doctors are treating joint replacement surgeries as outpatient.
---
Common Shoulder Disorders
Dr. Reuben Gobezie discusses the most common shoulder problems he sees in his office and how they are diagnosed and treated.
---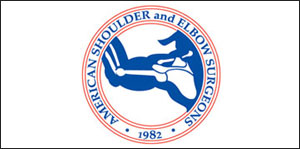 Dr. Gobezie receives most prestigious award in shoulder research
UH orthopedic surgeons earn Charles S. Neer Award from American Shoulder and Elbow Surgeons
---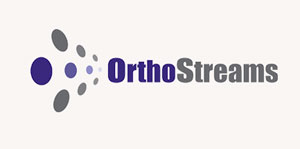 The Top 28 US Shoulder Surgeons
Orthopedics This Week names Dr. Gobezie to the list of top surgeons in the country
---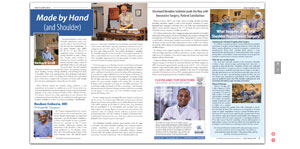 Cleveland Shoulder Institute Leads the Way With Innovative Surgery, Patient Satisfaction
Made by Hand (And Shoulder), Cleveland Womens Journal
---
Healthy Aging Starts with Healthy Living
Those who keep moving and eat well, do the best, Dr. Gobezie says. Cleveland Jewish News
---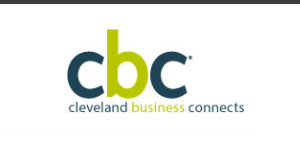 Medical Profile: Reuben Gobezie, MD
Cleveland Business Connects (CBC) Magazine
---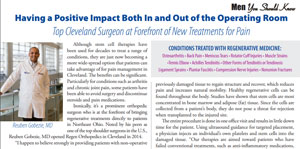 Top Cleveland Surgeon at Forefront of New Treatments for Pain
---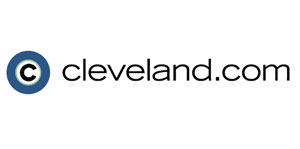 University Hospitals surgeon trying less-invasive shoulder surgery
Minimally invasive surgery for younger patients with arthritis, Plain Dealer
---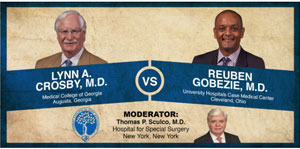 Orthopedics This Week Debate:
Reverse Shoulder or Not? Crosby and Gobezie Debate Contained Cuff Arthropathy
---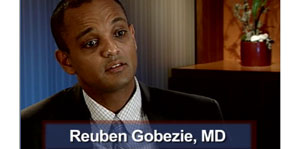 Video Journal of Orthopaedics:
Arthroscopic Rotator Cuff Repair
---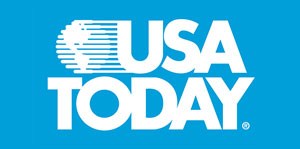 USA Today Article:
---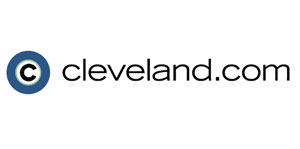 Community Heroes 2011: Dr. Reuben Gobezie
Caring for others grows out of his faith
---
Shoulder Replacement News Story
Dr. Reuben Gobezie previously served as Chief of Shoulder & Elbow Surgery at University Hospitals. Here, he discusses a new minimally invasive shoulder replacement procedure.
---
Shoulder Pain
Dr. Reuben Gobezie previously served as Chief of Shoulder & Elbow Surgery at University Hospitals. Here, he discusses shoulder replacement surgery